We build beautiful Dental websites
Professional Dental web design, backed by a team of WordPress website developer experts.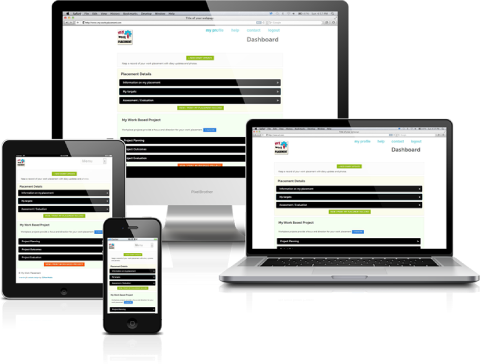 Professional website design process
Professional web design for Dentists
As a Dentist, it's crucial to have a professional website design that provides value to potential patients, as well as those that have been visiting your office for years. An updated dental website can help your patients schedule appointments online, contact your office easily, provide emergency related information and so much more. Haven Web Works will focus on providing your dentist office with web design services that offer a functional website and serves the needs for your dentist office.
We will work closely with your dental practice to help you determine what features should be included in your website design to fit your specific goals. Our dentist website design agency will create a site that both you and your patients will enjoy.
At Haven Web Works, we recognize that each dentist practice is unique in their own way, so we will develop a website design that speaks to your individual practice. Whether you plan to showcase a before-and-after image gallery of your dental work, or want a way for patients to schedule appointments online, we can make it happen.
WordPress web development for your dentist practice
WordPress is a content management system that makes building, editing, and maintaining your website design as easy as it can be. WordPress is widely popular and powers about 40% of the internet. Large and small companies across the world such as Facebook, Spotify, and Sony utilize WordPress for their own website designs.
WordPress is highly customizable and offers endless layout possibilities, and thousands of plugin options so that your website design can work for your exact dental practice needs. This means that with all of these options, your site will never be based off of a template or a replica of someone else's practice. We build websites to be unique to your needs.
We have the experience to create a dental website design that will help your dentist practice thrive and grow.
Our website design process for dentists
We'll begin with a creative kickoff & creative brief to learn more about your dentist practice and what you are looking for in your new web design. You'll meet your project manager who will guide you through each step and will talk about important elements and features that you'd like included in your dentist website. We'll use the information that we learn to develop a project plan and creative blueprint.
For the next phase, we move onto the website mock-ups & design. This is where the fun begins as our experienced web designer team will bring your dentist website concepts together to create a mockup for your review. We'll work together to make design modifications, and once a website design is approved we will be ready to move forward.
Haven Web Works website developers will take your approved mockup and will create a full working site link for your review. During this process we'll start to work in the functionality that you need and include all of the features you are looking for. Our team uses an industry leading drag and drop editor for easy updating and ongoing maintenance later on.
In the next phase you'll work with your Project Manager through revision rounds of the working site link to help get your dental website absolutely perfect. When we have the full website approved and fully revised we're ready to launch your new dentist web design!
After launch is completed we'll continue to provide ongoing hosting, daily backups and security monitoring to provide peace of mind. Our support team is available as well to help with edits, questions, and more!
Search engine optimization web design services for dentists
As a dentist it's important for prospective patients to be able to find you online. We're more than just a dental website design agency. We offer additional dentist website design services. This is where our dentist search engine optimization services can really help you to be seen by more potential patients and clients. Our websites go through a full SEO audit to ensure that they are fully optimized for Google search.
The process starts with keyword research. We'll conduct research together to help understand your target audience, optimal keywords, and your specific goals and objectives for Google search. Our expert SEO team will work to implement SEO best practices into each dentist website and will configure meta titles, alt tags, sitemap.xml and more to ensure your site is optimized for success. We always ensure that websites have the correct URL and permalink structure so that content is properly optimized. We also build in fundamental social optimization so your site looks its best when links are shared across different platforms. Finally, we set up a full Google Analytics and tracking number for your website so that numbers can easily be tracked and you can get a better understanding of every visitor, metric, and conversion to help make informed decisions about your website and marketing.
Why Haven Web Works for your dentist website design
We pride ourselves on excellent customer service and creating a website design for your dentist practice that you will love and be proud to share. Our team will be sure to provide you with exceptional web design services for your dentist office.
Contact our team today to learn how we can craft a new web presence for your dentist practice.