We build beautiful Travel websites
Professional Travel web design, backed by a team of WordPress website developer experts.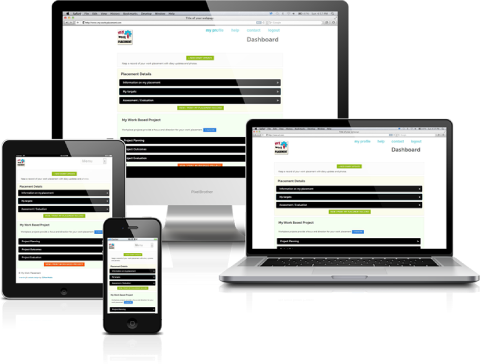 Professional website design process
Compelling travel agency website design
As a travel agency it is important to be able to stand out from your competitors with compelling branding and create an experience for your customers and clients. Great website design for your travel agency will help tell your brand story and showcase all that you can offer for prospective clients.
Your travel agency website design should reflect great design, while presenting your information in a compelling and organized way. Effective website design will help your potential clients know how your travel agency can serve them. From payment processors, trip itineraries, calendar features, social media integration and more our website design agency will create a travel agency website design that includes all of the features that you need.
WordPress for travel agency website development
Over 40% of the websites on the internet are using WordPress. This platform has become the most popular content management system for both large and small businesses worldwide.
WordPress is an open source platform which means that it is extremely customizable to your specific needs. From simple set ups to more advanced functionality WordPress is the platform that can make it happen. There are a lot of benefits to using WordPress including the large library of plugins and themes, it's ease of use, and the ability to create your travel agency website design without any coding.
Benefits of WordPress for travel agency web design
As mentioned, there are key benefits of using WordPress for your travel agency website design. First, WordPress is very user friendly, even for beginners. WordPress was made so that everyone could use it without any technical expertise. The Admin dashboard is intuitive and easy to manage while allowing users to add new features as well.
Another great benefit of WordPress is the wide range of premium themes and plugins. Plugins provide users access to adding unique functionality and features such as calendars, scheduling tools, contact forms and more. WordPress has over 40,000 plugins available to users so you can be sure you can find exactly what you need for your travel agency website design.
WordPress sites are also mobile responsive. This is extremely important for travel agencies as well. Your clients will be able to access your website from any location, and device without an issue.
SEO optimization for travel agency web design
Proper SEO optimization will help your travel agency to be found through search engines. Showing up in search results will help potential clients in your area find your travel agency which will ultimately lead them to your website. Haven Web Works website design agency will work together with your travel agency to ensure that your website is being seen by potential clients.
We'll walk through our Search Engine Optimization process to make sure your website is Google search friendly. Our process begins with keyword research. We will use tools to do market research and find target keywords for your travel agency website design. The next phases include implementing best practices into each website build and making sure that your structure is optimized for proper URL and permalinks. Next we'll move onto social optimization and ensuring that your website looks great when shared across different platforms. Finally, we will provide you with analytic and tracking tools so you can view your website traffic, and develop marketing strategies and business plans.
Why work with Haven Web Works as your travel agency website developer
Our team of website developers at Haven Web Works website design will work with you to create a travel agency website design that is compelling and engaging for your clients. Our website design agency has developed a seamless project process to guide your website from start to finish.
We will begin with a project kickoff and creative briefing call. During this time we will learn more about your business, discuss project goals, timelines, and design objectives. This will provide us with a project blueprint that we will move forward with and follow.
The next phase in our website development process will be the initial site mockup. Our creative design team will create a website mockup based on our kickoff call notes. You'll provide feedback on the mockup where we will make revisions and tweaks until we have a design that we are ready to move forward with. From here one of our website designers will build out a full working link of each page of your website with all of your content and functionality so that you can get a full picture of how your travel agency website design will look.
The final step in the design process is our revision rounds. This will be your opportunity to review the site in full and provide feedback and changes. We'll work with you until your new travel agency website design is perfect and you are ready to share it with the world. Our team will launch your new website on our secure servers where we will also provide backups and security for your website. At this time you'll also be introduced to our support team who will be here to help answer any questions and can work with you on website changes or tweaks.
Contact our team at Haven Web Works to learn more about our website design services and how we can help your travel agency with a beautiful new design.