Small Business web design agency
We build beautiful Small Business websites
Professional Café web design, backed by a team of WordPress website developer experts.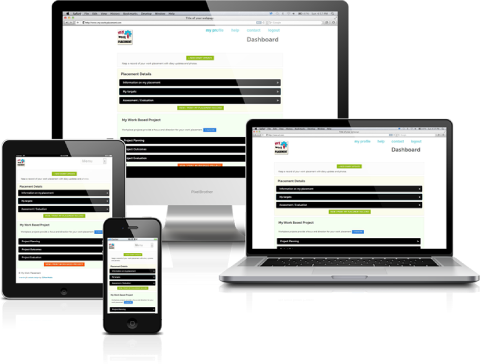 Professional website design process
Making your small business stand out with modern website design
As a full service WordPress website design agency that comes from a small business background, Haven Web Works understands how important it is to be able to stand out with your website. As a small business you need a website design that will tell your potential clients exactly what you do, and how to find you. We focus on providing beautiful website designs that tell your story, and attract the right clients.
A clean and modern website design will make your small business stand out, and provides a main information hub that will be simple and fun for clients to navigate. As a small business it's important to be able to connect with your community, and potential customers, a well-designed website is the perfect way to connect and share. Our team of web design experts will work with you to build a website design that shares your message effectively, and engages your customers.
WordPress website design for small businesses
WordPress is a Content Management System with many benefits. First, WordPress is easy and intuitive to use. Haven Web Works will work behind the scenes to get your website designed, built, and optimized. Once your site is live you'll be able to make changes on your own, edit pages, images, and more.
WordPress is also extremely customizable, it is an open source platform so anything that you may need for your small business website design we can make happen. With thousands of plugin options and WordPress themes the possibilities are limitless. A single theme or plugin can completely change up the look and feel of your website for a fresh new look.
Thousands of companies both large and small use WordPress. We have worked with many small businesses ranging from radio stations, to artists, nutritionists and more to create a WordPress website design that works for their business. Large companies such as Disney, Sony, and Zillow also use WordPress for its array of customizable options. Haven Web Works will work with your small business to create a website design that speaks to your business values, goals, and objectives — whether you want to look small or big.
WordPress SEO for small business website design
Search engine optimization (SEO) is an extremely important and useful tool for small businesses to be able to be found. A WordPress website design is a great tool to use to get more eyes on your small business. WordPress actually designs their code so that it follows the best SEO practices. There are also a variety of SEO plugins that you can use on your WordPress website to increase website traffic.
We will work with you to ensure that your small business website is optimized properly for Google with a full search engine optimization audit. The audit will include keyword research where we will work together to determine the best keywords, goals and objects. Our team will implement SEO best practices throughout with meta titles, site maps, and proper structure. Social optimization is also included so your website will look great when shared across different platforms. Analytics and tracking are provided to you so that you can see where visitors are viewing your site from and make decisions on your marketing, business efforts, and more.
Mobile responsive website design for small businesses
In today's world, it is extremely important to have a responsive website design. With around 60% of website views originating from a mobile device we ensure that each website functions and looks flawless across both mobile and desktop devices. Your small business website design will look great no matter what platform, or device a customer is viewing your site on. Professional looking websites are known to perform better and attract more clients.
E-commerce for small business website design
Are you looking to sell products or services on your small business website? Our team of expert website developers can create a fully functional ecommerce website design that will attract customers to your products and allow them to make purchases directly online. With an online store you will be able to reach more people and sell your products anywhere from Florida to Alaska with ease.
Working with Haven Web Works to design your small business website
Haven Web Works is a team of WordPress developers and website design experts who will take your small business to the next level with a modern, and appealing website. Our website design agency follows a five step process to create an effective small business site that will last for years. We will begin with a kickoff and creative briefing meeting where we will work together to learn more about your small business, your overall website design goals, and create a project blueprint that will walk us through the website design and development process.
We will move on to our website mock-ups and design where our expert design team will create concepts and ideas for your review. You'll work with your project manager to provide feedback to guide us through the revision process until we've landed on a design that you love. From here, our expert website designs will build out a fully functional working site where we incorporate all of your customizations and features. The final phase for the design is our revision rounds, where we'll continue to make edits and tweak your small business website until it is absolutely perfect.
We will launch your website on our secure servers where you will then be given login credentials, editing resources, and access to our support team. Our services also include secure backups and security so that you know your site is safe and secure.
Haven Web Works website design agency is a team of experienced, and knowledgeable experts that will always work with your small business's best interests in mind.
Reach out to the Haven Web Works team to see how we can be an asset in creating your small business website design.