Real Estate web design agency
We build beautiful Real Estate websites
Professional Real Estate web design, backed by a team of WordPress website developer experts.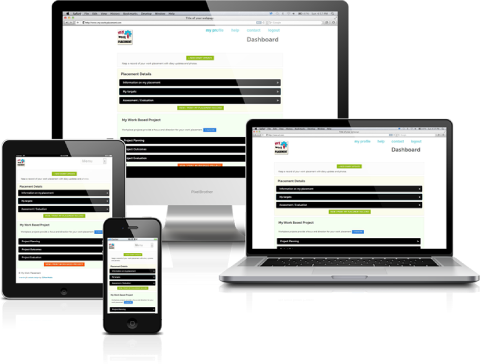 Professional website design process
Compelling real estate website design
A compelling real estate website design is important in today's ever changing world. High quality real estate websites can provide value to clients with online MLS real estate listings, important buying and selling information, FAQ's, community resources and more.
A real estate website design that is well done can provide a lot of information to your clients in a streamlined, effective way, and help clients make decisions on what properties they are interested in, as well as ones they would potentially want to tour. From providing photos of properties, to virtual tour functionality — as a real estate web design company, we can build and develop a website design for your real estate agency needs.
Being able to provide property listing information via your real estate website is essential in helping clients with their decisions. Utilize our real estate website design services to build plugins and features into a new website that will showcase your properties in an elegant and organized fashion. No matter how you want to display your property information, Haven Web Works can work with you to make your vision come to life through your real estate web design.
WordPress software for real estate website development
WordPress is a very popular CMS otherwise known as a Content Management System. There are many top companies both small and large that use WordPress for their own websites. Big brand names that use this software include: Disney, Sony, The New York Times, and Facebook. About 40% of the websites on the internet are powered by WordPress and more sites are making the switch every day.
The highly customizable nature of WordPress makes it easy to create the exact look and feel that you are looking for in your real estate website design. With thousands of plugin options and endless theme designs we can create a website that speaks to the specific needs of your real estate agency.
Real estate agencies need a website design that will provide information, is professional, modern, and easy to use. Haven Web Works is a professional website design agency that will work with you to create a real estate website design that will benefit your firm and your clients.
The benefits of WordPress for real estate web design
There are so many benefits to using WordPress which explains why so many companies — both large and small — are making the switch. First, WordPress is free and open-source. The fees associated with Haven Web Works are for our customization, and real estate website build. You'll never have to pay extra for WordPress itself.
WordPress is adaptable so you can create any type of website including a blog site, informative business sites, e-commerce shops, portfolios, non profit sites and many more — the options are endless. WordPress also offers thousands of plugins, and themes so that your real estate website design can be personalized to your specific agency needs.
Additionally, WordPress is easy to use and navigate. Our real estate website design services will focus on building a beautiful website that is optimized so that you can focus on connecting with your clients. Once the site is built out you'll be able to make edits on your own and you'll find that changes such as adding a blog post, making text edits or photo changes are simple. Social media integrations also allow you to share content from your website with a larger audience.
SEO optimization for real estate web design
For a real estate agency it is imperative that you can be found through search engines to be able to get in front of more potential clients. At Haven Web Works we make sure all of our real estate websites are optimized and follow SEO best practices. Our process for SEO includes researching keywords that users search for. We will then implement the best keywords into your site headers, content, tags, and meta descriptions. Our team will also implement local SEO practices into your website to make your real estate firm more visible in your local area to both property owners, property sellers, and those looking to purchase. The SEO experts at Haven Web Works will ensure that your site is optimized fully and follows best practices to set you up for success.
Why Haven Web Works as your real estate website developer
Haven Web Works is a professional website design agency, dedicated to working with your real estate firm to create a website design that will be effective and compelling for your clients and will fit your needs.
Our team of WordPress experts will guide you through each phase of our process and you'll be assigned a project manager to walk you through each step. We begin with our creative briefing and kickoff call. During our kickoff meeting we'll discuss the goals for your real estate agency, the overall look and feel of your site, objectives, competitors and more. This meeting will provide us with important foundational information so that we can form a project plan and guide for moving forward.
Mockup designs are the next step in our process. Our creative web development team will create mockup designs based on our project notes and your specific design needs. We will work through revisions of this mockup together until we have a design we are ready to move forward with. Once a design is approved your web designer will build you a fully functional working link of your entire website from top to bottom. At this point your website designer will incorporate any additional functionality and features so you can see how everything will work together. Revisions of the full working link will now take place where we will continue to make edits and changes until the website is perfect for your needs.
Once your real estate web design launches you'll receive editing resources, as well as direct access to our support team who is here to help when you need it. All of our websites also include hosting, backups, and security for full peace of mind.
Learn how Haven Web Works can create a real estate web design based on your specific needs, by contacting us today with questions about our real estate web design services.
Need more information? Call Haven Web Works website design company at (863) 288-0282.