Non-Profit web design agency
We build beautiful Non-Profit websites
Professional Non-Profit web design, backed by a team of WordPress website developer experts.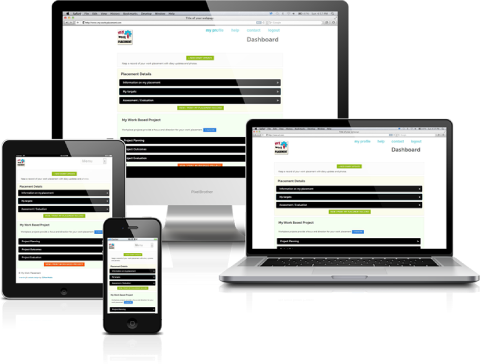 Professional website design process
We build beautiful non-profit websites
As a non-profit organization, it's important for you to have a website that reflects your commitment to your mission, highlights the work you do and offers ways for supporters and donors to take action and get involved. 501(c)(3) organizations cover a wide range of issues from direct charitable aid to social action and education. In all cases, however, a non-profit website has important goals, including educating the public, inviting supporters to donate and creating a representation of your organization that makes volunteers and others excited and proud to share.
A well-done website for your non-profit organization not only looks great and invites your supporters to share your work on social media but also speaks for your mission and vision. With an appealing, modern website, you can make people aware of your work and inspire new donors to get involved.
You want to make contact and grow your base of support, and a great website is an important communication tool to do so. An informative, professional 501(c)(3) website can help establish the credibility of your organization, invite partners and donors to reach out and even help your important work receive media coverage. At Haven Web Works, we're committed to working with our non-profit clients to create 501(c)(3) website designs that reflect their values, their vision and the work they do. 
WordPress websites for your nonprofit organization
At Haven Web Works, we specialize in WordPress design. WordPress is one of the most popular content management systems and website design solutions. Developed in 2003, this open-source software currently powers over 25% of the web. Major companies and information providers like Disney, Sony, Target and the New York Times use WordPress to power their websites. WordPress infrastructure is also widely used by small businesses and non-profit organizations around the world.
Because WordPress is open-source software, it offers a dizzying array of modifications, plug-ins, customizations and themes that can change the way your website looks and feels. You can find unique options that meet the needs of your non-profit organization, and your site will never look like a "cookie-cutter" production.
For non-profit organizations, you want a website that is accessible, informative and professional, engendering confidence in donors and passion in potential volunteers and members. Haven Web Works is  dedicated to working with our 501(c)(3) clients to produce beautiful, functional websites that speak of their missions and visions.
We enjoy working with 501(c)(3) organizations to create beautiful sites that help them display the great work they do and build the support they need to keep their organizations growing and thriving.
Why is WordPress right for your 501(c)(3)?
First of all, WordPress is free. When you pay Haven Web Works, it's for our design work, customization and hosting, not for the software itself. This is important because the cost of paid or proprietary web software quickly adds up, and it's rarely transferable and flexible like WordPress is. At Haven Web Works, we take pride in providing our customers with real-time backup and security scanning to give them peace of mind and protection.
However, that's just part of the story. WordPress is highly customizable. There's a nearly unlimited number of plug-ins, themes, firewalls, security options and optimization choices that can fit into your non-profit's ideal WordPress website. We can design a one-of-a-kind theme for your organization or tweak other options for the personalization you need to set your non-profit apart. There are many great options that we can build into your WordPress site to gather leads, collect information from potential volunteers and drive donations and sign-ups for your 501(c)(3)'s newsletter. Your WordPress website can bring in donations, allow supporters to communicate with you or even host members-only content. With strong social media integration, you can share your news and campaigns with the widest audience possible.
WordPress is easy to use. The professional design and hosting we provide at Haven Web Works allows your non-profit organization to put your best face forward to the world and highlight your mission and vision effectively. When you want to add a press release, announce a campaign or launch a donation drive, WordPress makes it easy for you to post new content, share it across your social channels and display it in an attractive, effective format.
WordPress is also an ideal choice for great search engine optimization (SEO). It's important to use the right target keywords. At Haven Web Works, we'll thoroughly research the keywords that internet users enter into search engines to reach your site. We'll optimize them throughout the headers, content, tags and meta information. Another aspect of SEO that we'll do for your site is prioritizing local SEO. You're more likely to get donations or volunteers locally, so we'll use neighborhood names and other local terminology to boost your search engine results pages (SERPs). Our SEO helps donors find you. Using SEO implemented by Haven Web Works gives you an edge on competing charities. People only have limited dollars and time to donate, and we'll help you capture a bigger share of it.
The pages created when you enter new information are easily picked up by major search engines, and adding a new post is no more complicated than creating a document in your favorite office software. You can add photos, audio and video with a simple drag-and-drop interface.
Why work with Haven Web Works?
Since WordPress is easy to use, why not just do it yourself? While WordPress is set up to make it easy to publish and share announcements and news, there's a real learning curve when it comes to using it for designing an entire website with a cohesive theme and format. You're likely to spend valuable time that you could otherwise spend focused on your 501(c)(3)'s mission and vision tinkering with code and trying to achieve the look you desire for your site. But you don't want just any website; you want a professional one that attracts supporters, donors and volunteers and convincingly displays your commitment to the cause. You also want to use the latest innovative options to process donations, drive sign-ups and invite volunteers to get involved.
When you work with WordPress design professionals at Haven Web Works, we can use our experience and skill in building an effective non-profit website to benefit your organization. We can translate your ideas into a web presence with the professional touch that puts your cause and mission at the forefront.
Throughout the design process, we'll work with you on a creative briefing and project plan that reflect what you envision for your nonprofit website. We'll consult with you so that your final site demonstrates cohesive branding that makes your message clear. Throughout the process, you'll work with your Haven Web Works project manager to build the site and go through as many rounds of revisions as you need until you are completely satisfied and ready to launch your site.
Want to learn more about how Haven Web Works can enliven your 501(c)(3)'s web presence, driving supporters to your mission? Contact us today for a quote.