Handyman web design agency
We build beautiful Handyman websites
Professional Handyman web design, backed by a team of WordPress website developer experts.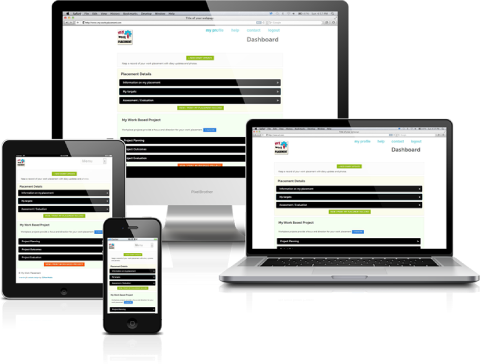 Professional website design process
Handyman web design that expands your profile
A handyman business covers a broad category of sectors in the service industry. Many homeowners and even some commercial enterprises now search for handyman services online. Handyman services that are gaining popularity online currently include carpentry, plumbing, ceiling repair, electrical work, cleaning, paint removal and pest control, among others. The list of handyman jobs can be almost endless.
The Internet is currently the best place for selling your handyman skills. With a good website, your handyman business will reach a large audience. Your website can also display the past projects that you have handled. This will increase the confidence of potential clients, making them want to work with you.
Additionally, every homeowner is concerned about their safety. Customers typically will only hire a handyman who has credentials and a solid reputation. Your licensing and positive reviews can also be displayed on your website. Good web design services will ensure that your business is presented well on the Internet.
Website design services a handyman will appreciate
We tailor our approach to meet each client's specific needs. In a sense, we handle each unique project just as you do, and we produce results.
Haven Web Works has the expertise to build you the best and most functional website design. A web designer at our website design company will always prioritize the client's needs and ensure the project is delivered within the timelines agreed upon with the customer. That's how you do business, and we do too.
As more handyman businesses are using the Internet to get a share of their target market, the need for optimizing the content has been on the rise. All firms require website design services to help them rank higher than their competitors in the search engine results pages (SERPs). Fortunately, this is where our web developer comes in.
A website designer will first discuss with you the specific requirements of your business. This helps to put the website developer and the client on the same page. As our client, you can rest assured that your website development project will be handled conscientiously and that it will exceed your expectations.
–
Our web development processes are aligned with the same basic values you bring to your handyman business. We make sure that each client's long-term and short-term goals are thoroughly understood before the project commences. This helps our clients and our web designers to communicate clearly and achieve the best results. Once the website development project kicks off, the client can track the progress and get updates from the website developer assigned to it.
This process ensures that you'll get real value for your money and that your web design project will be delivered to your standards and to your liking. A responsive and practical website design is all that a handyman agency needs to thrive.
Our website development processes for the handyman industry
On the surface, the web design services for the handyman industry are pretty much the same as they are for other sectors. However, there is also a big difference. Unlike many other sectors that specialize in only one product or service, a handyman business is versatile by definition. Your website should be flexible enough to accommodate all the services and skills you offer to clients. We know how to do that.
Our web designers are skilled in the deployment of web development projects that will guarantee you compete favorably in the currently flooded handyman industry. Regardless of the business model that your handyman firm uses, we will always strive to offer you the best in high-quality website design services.
Meanwhile, the privacy of a client's information is always one of our primary concerns. At Haven Web Works, we are a web design agency that acknowledges the need for a secure web design that will guarantee the safety of customer data.
To give you the best value for your money, our website designers will follow a series of well-thought-through steps to turn your dreams into reality.
A web designer schedules a meeting with the handyman industry client.
Each website development task is assigned to the relevant website designer.
Our website designers create mock-ups and designs for the handyman business website.
Our team plans and reviews the launch of the handyman website.
We provide security, support and other related website design services for the handyman site.
Finally, we also do SEO for the handyman client.
Whether you have been in operation for a long time or you're just starting out, our web design company will offer you the best services to fit your specific needs.
Build your handyman business with a website from Haven Web Works

User-friendly web design that grabs visitors' attention right away is vital. As a website design company that understands SEO, we can help you rank on top of the search engines and dominate your sector. Our goal is to ensure that your handyman skills are properly presented online to attract more prospects.
Our accomplished website designers use up-to-date technology to implement a quick turnaround time. Make an appointment to discuss your requirements, and a website designer will furnish you with a detailed plan for your project. Contact us today, and a website developer from our web design agency will be happy to help you with your handyman website design project.