Finance web design agency
We build beautiful Finance websites
Professional Finance web design, backed by a team of WordPress website developer experts.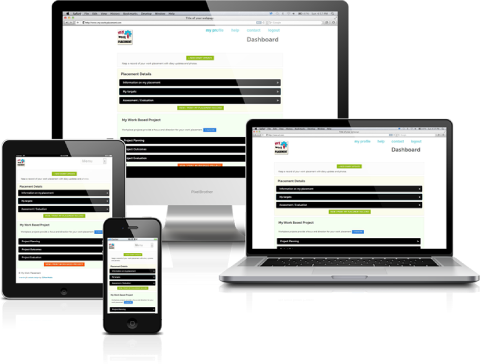 Professional website design process
Creative website design for your finance business
Are you ready for a neat, modern finance website design? Our web design agency knows that you need your finance information presented easily and professionally in order to draw more potential leads. Our web design company will create a sleek web design that shows your potential customers what your business is all about and what services you have to offer and even make it easy for consumers to reach out to you for help.
Potential customers will have an easier time learning what to expect from your finance company with your new, modern website design that is easy to use and find information on. Getting in touch with you through contact forms will be easier than ever with the help of our professional website designer. Consumers will find the information they need easily and quickly on your updated site. Our website designers at Haven Web Works pride themselves on designing a unique website to fit your exact needs.
In finance, it's vital to have a website that is easy to navigate so that consumers can learn exactly what your company has to offer without lots of digging. A finance website designer team will build a custom site that fits your needs. Our website design company will build a finance web design that makes it simple for consumers to reach out or learn more about your company.
WordPress for finance website development
WordPress is a popular and reputable content management system that our website design company uses to build custom websites. About 40% of all online sites are built on WordPress, and with its growing popularity, website developers everywhere are using WordPress for both large and small businesses.
WordPress is open source software which allows anyone with access to make unique updates and changes to the codes. There are unlimited customization opportunities so that our web design agency can build your finance website exactly how you'd like it to look. A variety of plugin and theme options on WordPress means that your site's functionality and even the look can be easily updated. This is exactly why our website design services use this excellent platform.
Our web designers have worked with a variety of clients, and have the training and capabilities to build a WordPress web design to support all of your finance company's needs.
Why our finance web designers build with WordPress
There are many great reasons for website designers to use WordPress. It is easy to use while still being extremely customizable. After our web developer has built your site, you will be able to update it as often as you need to. The WordPress interface is intuitive and easy to navigate, which means it will be easy for you to add new finance news, information about your company, check contact form submissions, and more. The theme editing tool is drag and drop, so updating web development is easy enough for anyone to do, and we can help you if you ever need assistance.
The various functionality aspects increase your site optimization and helps your WordPress site appear more often in search engine results. During website development, we ensure that everything is set up properly for search engine optimization. WordPress sites are simple and modern, so they are easier for search engines to read and index without any issues.
Because WordPress is so widely used, it is frequently updated, and changes are consistently made to keep the software up to industry standards and up-to-date with new technologies. Regular updates like this help your site keep up with ever-changing industry standards and keeps your website functioning smoothly.
Mobile use for your finance website
Our website developers understand the importance of having a site that is easy to view from mobile phones and tablets. Most consumers are accessing the web from a mobile device, so our website designers begin building with a "mobile first" approach. This guarantees that your finance site will run well on any device a consumer may visit from. Knowing that more than 60% of web views are done from a mobile device, our web design services ensure a mobile responsive site. Better visibility means increased traffic, and that means your finance company will gain viewers as people are able to interact with your site more easily.
Building your finance site with our web design agency
Our finance web designers follow a well-tested process when building your site. Our finance website design agency will work with you through every step of the website building process. The web design services start off with a call and creative briefing in order to give your web designer more background information, information about your goals for website development, and your expected outcome. This information helps your website developer plan your project well with detailed notes for the process.
The next step with our finance web design services is when our team creates a first mockup design for you to review. You are able to provide feedback for any changes or updates to your website designer. Then we continue these rounds of revisions until you have a site that meets or exceeds your expectations. After that, a web designer team creates your full finance website which includes functionality and additional features to optimize the site's performance. The final step of our website design services is our revision round. We review the entire full site together and make final revisions until it is exactly how you want it to be. Now it's ready to share with the world and gather new leads for you!
Once web development is complete and your new site has been launched, you will get all of the login capabilities, resources for editing your site, and you'll also have access to our support team. Our servers can host your new site, and we also provide the comfort of frequent backups and security for your site.
Have your new finance website built by a professional web design company. Contact Haven Web Works today for your quote.