Contractor web design agency
We build beautiful Contractor websites
Professional Contractor web design, backed by a team of WordPress website developer experts.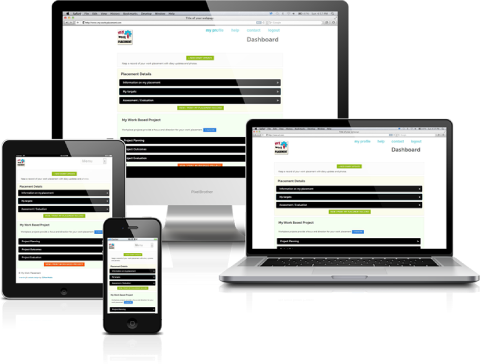 Professional website design process
Reach more customers with an optimized contractor website
Today, as a contractor, there's no better way to increase your exposure and get more clients than to have an optimized website that attracts and retains visitors effectively. At Haven Web Works, we understand how important it is to make it easy for contractor website visitors to have a successful visit. Our team of website designers understand the numerous benefits your businesses would enjoy by providing a first-rate web user experience to your prospects and clients.
That's exactly the reason why our website design company keeps updating our web design skills and technology. If you want to achieve your business goals by taking full advantage of the increasing number of people who are spending more time on their computers and mobile devices looking for contractors, then our website design services will definitely work for you.
A modern, engaging and flawlessly designed website is what individuals and organizations are looking for when seeking professional contractors, and, with our matchless web design agency, you now have the opportunity to offer them that and more.
Why our contractor web designers trust WordPress
As a contractor, you understand the importance of both materials and labor — as well as expertise. Besides being built by a skilled website developer, a website needs to be powered by an excellent content management system to be outstanding. For years, WordPress has proven itself exceptional when it comes to running both simple and complex sites. Many companies rely on this site builder to keep their websites in top shape. So, what makes WordPress so popular and rewarding?
First, our contractor web development team likes the platform because of its flexibility. The platform can handle full-service ecommerce stores, social networks, portfolios, podcasts and so much more without a glitch. It has a wide range of plugins that your site would need for its unique requirements. Therefore, no matter how distinctive your business is, WordPress is built for it; it's adaptability for changing needs is proof enough that it's the right tool for your contracting business. Actually, our contractor web designers also love the fact that although WordPress has the elements required to create a basic website as well as all the specialized functions that would be required to meet your site's specific needs.
If your main focus is to rank high on search engines, such as Google, WordPress can assist you achieve that. This platform has a wide range of tools and plugins dedicated to enhancing content for search engine optimization. Websites powered by WordPress also rank high on search engines because they get updated frequently.
Our web design company provides responsive mobile sites, thanks to WordPress' wide range of responsive theme designs and plugins. Therefore, you can expect our contractor web designers to create a WordPress website design that looks good on any device. This versatility is part of the reasons why our clients love our web design services.
How does our web design agency develop contractor websites?
Our skilled website designers have already created amazing websites small businesses and entrepreneurs across a range of industries. Our success largely lies in the steps we take to create a high-functioning website, which are very straightforward.
First, our website designers will speak with you to determine what you're aiming to achieve with your contractor website. Once we know your site's main purpose, we will define the scope of the project. In other words, our website development team will determine the web pages and features that your site requires to fulfill the goal as well as the time required to do the job.
Next, a Haven Web Works contractor web designer will start working on a mockup design of your site. After our web design team for contracting businesses is done, you'll be able to ask for any updates or changes.
After this initial feedback round, our web design agency will begin building your contractor business website. When all your pages are ready, our website design company will have to make sure that everything works as intended by conducting a detailed test. After a successful test, a website designer will review the site with you. This is where you should mention any last revisions you would like. If all looks good, we'll implement your website's launch.
Our trained web design experts are specialized in working with businesses who are contractors, and will provide ongoing hosting of WordPress while ensuring that your website stays updated and accessible for your contracting clients.
As a professional contractor yourself, you need a website designer that you can rely on
More and more professionals are getting into the flexible workforce (which includes contractors), and reshaping the economy. Contracting is one of the best ways to meet your financial needs and career ambitions. As a contractor, however, it's important for prospects and clients to find you and connect with you easily no matter who they are, where they are or the kind of device they're using. Working with a web designer is one of the things you need to focus on to meet your goals. Haven Web Works uses the latest website development technology to provide sustainable website design services to contractors who offer their services to a wide range of individuals and organizations.
Working with Haven Web Works web designers to establish your own professional contractor website
Our web design services are always based on extensive research into our clients' businesses, tech trends, customer preferences and the latest developments in the industries that our clients operate in. We will take enough time to understand your contracting business and the best web design to implement for it, as well as the most appropriate website development processes. We are experts at website design, which means that you can trust our web design company to do a great job.
As a contractor, this is the best time to take your business to the next level. To get started, contact Haven Web Works today to receive excellent website design services!