Consulting web design agency
We build beautiful Consulting websites
Professional Consulting web design, backed by a team of WordPress website developer experts.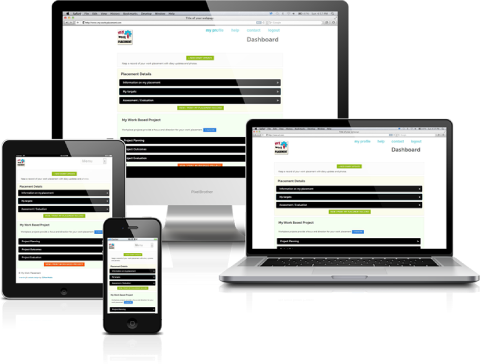 Professional website design process
Beautiful website design for consultants
At Haven Web Works, we have an experienced team of website development experts and website designers. Our talented website designers work together to create high-quality and attractive consulting websites. You can choose from a variety of designs for our website designer to implement.
Website development for consultants
As a consultant, nearly all your clients check your online presence before they hire your services. Prospective clients want to see testimonials and the content you publish online before they trust you as an expert. Therefore, a great website is the first thing you need. The quality of the web design and the content you have on your website will make or break your consulting business. This is why you need a good consulting web designer.
A good website is one that sells your skills, your expertise, knowledge, and experience in your field. You can use the website to create a strong online presence and reach out to new clients. The website further showcases your strengths and allows you to establish authority in your industry. Through this website, you can persuade clients to work with you.
But how do you get a good website and a top-notch website designer?
Quality consulting website design
At Haven Web Works, we believe that every website is unique. The website is the face of your business online, and as such, it should communicate the value of your business. The website colors, the tagline, domain, and everything else should communicate what your business does. A marketing consultant website will be very different from a software consultant website. The elements in each of these websites should tell the visitor what the site is all about.
Besides the website representing the values of the business, we also consider what you'd like the web development process to achieve.
User-friendly website design
Your visitors should never wait long for the website to load. Neither should they find it challenging to navigate through the pages. The pages should be light, and the navigation should be well organized.
WordPress, which is the most popular platform for web designers, helps create intuitive websites. It has several elements that allow us to personalize the website for you while still keeping the design simple. With the right WordPress theme, your website will look organized, and you can manage your clients better.
Client-focused design
Our consulting web development team ensures that your clients find it easy to use the website. All the elements, the forms, the graphics, the content, and the comment boxes are all geared towards making the client comfortable while browsing and accessing your services.
We advise our consulting clients to include content aimed at helping their customers. The content can be tips, advice, and solutions that keep the clients browsing. This type of content offers more value than when consultants choose to talk about themselves on every page.
Contact forms and buttons
As a consultant, communication between you and your clients is very vital. As a web design agency for consulting firms, we add several communication channels for clients to reach you. First off, the web development team adds a contact button. This button opens up to the contact page where you will direct the clients on the different channels of communication. Today, clients prefer live chat, and our web design company can install that for you.
Web-related tools
Our web design agency understands that consultants spend most of their time interacting with clients. As such, the web design services ensure you have tools to enable you to hold webinars, send newsletters, and use email so that you can directly interact with your clients. You can choose to use videos, audio, or even articles. Our consulting web designer will ensure you get all the features you need.
Why choose WordPress for your consultant website?
WordPress is a free platform, and our web design company prefers to use it. The platform offers an intuitive interface that makes it easier to use. After our website developer works on your site, you will find it easy to add blog posts, new pages, images, and even interact with your clients. Further, you can manage your new website from any computer, and you can even use the WordPress app on your smartphone.
After our website design company experts work on your website, you never have to use any HTML tags or FTP software. The platform is self-contained, making it easy to manage. Furthermore, search engines love WordPress, and our website developer knows that.
Consultants will love how easy it is to personalize our websites. You will have a say in the look and feel of the website, allowing it to communicate your values. Further, your clients can access the site from any device, thanks to the responsive nature of the website.
You can grow your website as your business grows. This scalable nature of WordPress allows you to add thousands of pages and millions of blog posts without affecting the performance of the site.
Our web design services and our web designer ensure that every website we create is set up to perform well. Our website designer also stays in touch in order to advise you on the different ways you can make the website work for your needs.
Why choose Haven Web Works website design services?
Although web design has become easy with advancements in web design platforms, you still need the best consulting web designers to create a site that sells. At Haven Web Works web design services, we strive to create experiences, not just a platform where your clients access your services.
We ensure that the website design services we offer attract your customers and make things easier for them. Our website developers will ask for your ideas. They will listen, make sure that they understand what you want, then they will actualize your goals and ideas into a beautiful, simple-to-use website design that drives results for your consulting firm.
We work in small teams and communicate with the client at all stages. Our website design company support team keeps you in the loop and allows you to experience the website at every stage of development. You can always ask when you want to tweak specific elements on the website.
As a web design company, we understand the importance of search engine optimization (SEO) for every business. Our consulting web designers create a website that can rank well on search engines. Although our web design agency optimizes the site for search engines, you have to do the work of further making the site rank high through content.
Contact our website design company
Are you in need of website design for your consulting firm? Our website development team can help you. Our website design services give you an integrated website for all your consulting needs. Call Haven Web Works website designers at (863) 288-0282, and let us help you.