Construction web design agency
We build beautiful Construction websites
Professional Construction web design, backed by a team of WordPress website developer experts.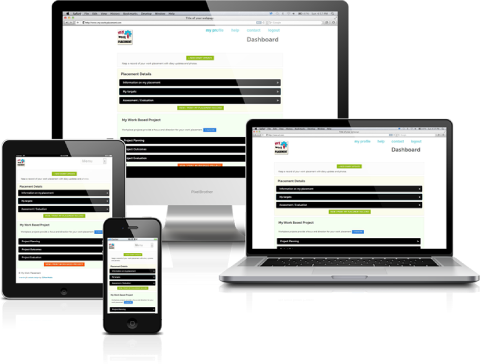 Professional website design process
Take your construction business to a new level with a modern web design
Haven Web Works is a professional web design company that understands the importance of a strong online presence for a construction business. Whether or not you're selling anything online, it's critical to have a robust website today, as people are increasingly going online to find construction solutions.
In the construction business, smart business owners are taking advantage of existing web design skills and technologies to transform their websites, and there's no reason why you shouldn't join them.
The good news is that Haven Web Works has the right website design skills and experience required to build a construction website that draws people quickly and converts them to new customers. Our aim is to give you more than just a website. We're dedicated to providing you with a high-quality and professional-looking website that attracts and retains prospects and customers.
Why does our web design company rely on WordPress?
Haven Web Works knows that construction professionals want websites that are not only easy to update and expand but SEO-friendly as well. WordPress, a content management platform that powers over one-third of all existing websites, has these features and more. The platform is very accessible to construction website owners, easy to use, and highly customizable. Our web design company finds it very easy to add menus and pages, update text, and perform many other website design tasks with WordPress.
On top of that, all the websites that our web development teams have built with WordPress are easy to crawl with simple and clear navigation. It's no wonder such websites are more suited to receive more high-quality traffic through search engine optimization.
Any professional website design company would tell you that the more plugins a content management service offers, the better, especially for a complex construction website. WordPress provides more than 54,000 plugins that a web development expert can add to a website to do nearly any web design task from reviews to SEO. The fact that the platform is also open source means that our smart construction web designers can create innovative plugins to make your website stand out.
Additionally, our website designers find it extremely easy to manage websites that are powered by WordPress because of the platform's built-in updates management system. That means that when we build your construction website, we'll be very quick and efficient at updating your website.
Why should you choose Haven Web Works to be your construction website designer?
The construction industry is growing fast as the demand for infrastructure increases. Actually, experts expect the global construction industry to reach $10.5 trillion in 2023. In this lucrative industry, you can't afford to have less than the best way to present your offerings and attract customers. In other words, you need to have a highly optimized website, which only a professional construction web design agency can provide.
Although WordPress is easy to use, it's not easy to get the hang of it, especially if you're just getting started with web design tools or website builders. On top of that, if you have a serious construction business, you want to get the perfect website design the first time to avoid wasting your time and resources. You also want a professionally designed and functional website to attract top prospects and retain your existing customers. While it's good to teach yourself the basics of the platform, you need to seek out website design services from an experienced website designer for construction owners.
Haven Web Works knows the ins and outs of web development and have made countless businesses highly successful by offering our unmatched web design services to them. This means that you can trust us with any construction website development project regardless of the uniqueness of your business.
How do our website designers create construction websites?
Our first step is to go through your services or products, your vision, your mission, and other important aspects of your construction business. The aim of this step is to make sure that the relevant website development experts on our team understand your purpose and goals. We'll then use the information we gather to create a good blueprint to guide our website development process. Essentially, our construction web designers will organize the overall structure of your website and determine the number of pages and functions that will be connected according to their importance as well as the content and functions that we'll roll out with the initial release.
Once we understand your business and create a workable blueprint, we'll manage the design process and involve a professional website developer to determine the look and feel of your website. Some of the factors that our construction web design agency always keep in mind during this phase are the target audience and your company's basic features, such as logos and colors.
Next, every construction web designer involved in your project will begin creating the functional website from the preliminary design. We'll create a functional WordPress theme, and then distribute your content throughout the site accordingly.
When everything is complete, we'll test the scripts, assess compatibility, and do a few other tasks to make sure that your website is ready to be launched. Afterward, a Haven Web Works website developer will upload the files to your server and take a few steps to ensure that the site is fully functional.
As part of our website design services, our website design company will keep your website updated and optimal after the launch.
Grow your construction business with Haven Web Works web design services
As a construction expert, having a website is simply not enough. You need to have a platform that draws the right people there and converts them to buying customers. Unless you're an expert web designer, you need a trusted website design company to help you out. Haven Web Works offers professional and affordable web design services to construction professionals. Each and every website developer on our team is adequately trained and skilled enough to help you make more profits through specialized website design services.
If you've been looking for a reputable web design agency to help you take your construction business to the next level, contact us today!