We build beautiful Church websites
Professional Church web design, backed by a team of WordPress website developer experts.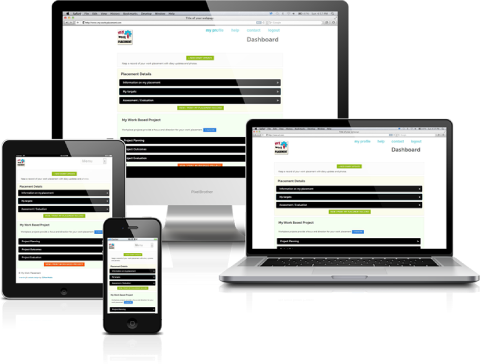 Professional website design process
Impactful website design for churches
Creating a website design that is impactful for your church organization is a great way to increase your reach, community engagement, and present your mission to others. A website design that shares your church's mission and speaks to your values is important. Haven Web Works will work with you to develop a website design that will speak to both current and future church attendees, encourage them to visit, and learn more about your services.
An optimized and modern church website design will be a great tool for your community to learn more about events, programs, and provide helpful resources such as sharing event calendars, options to donate, and more. Haven Web Works will work with you to create a church website design that is fully customized to your church's needs.
WordPress for your church web development
WordPress is a great tool for creating a website, and is one of the top content management systems in the world. Over 40% of the websites on the internet are powered by WordPress. WordPress is highly customizable and works for essentially every industry. Top companies are also using WordPress for their own websites. Organizations and businesses of all sizes will benefit from using WordPress because of its ease of use, customization, and unlimited possibilities.
Haven Web Works is one of the largest website design companies on the east coast. Over the years we have worked with a wide range of companies creating unique website designs that speak to their specific needs. Our website design agency will work with your church to create a website design that speaks to your community, values, and mission.
The benefits of WordPress for church website design
Using WordPress for your church website design comes with many benefits. One main benefit of WordPress is how easy it is to use. Many companies are switching over to WordPress because of its intuitive interface. There is also a large community behind WordPress so there are countless tutorials to help you learn if you do not know how to do something specific. Whether you need to update your blog, add content to a page, or promote a church event, WordPress makes it easy to make changes to your church website design.
The customization of WordPress is unmatched, with thousands of plugins and themes available, your website is totally customizable and flexible. Our team of website designers will work with you to create a church website that is customized and unique to your needs.
Due to the wide use of WordPress, the platform is constantly updated and follows design and industry best practices. You'll never have to worry about WordPress not working because of new technologies or industry updates. WordPress works to stay ahead of the trends even as changes in technology happen.
Mobile responsive website design for churches
Haven Web Works designs each website to be responsive across screen sizes. This means that if you view your church website design on a desktop computer, smaller laptop, or phone, the design will look great and the site will function optimally. This is especially important now as around 70% of all website views originate from mobile phones. We make sure that your website functions properly across all platforms so that members of your church community can sign up for events, access the church calendar, do online giving, and learn more — from any browser, search engine, or device.
Working with Haven Web Works to create your ideal church website design
Our website design agency strives to provide the best experience while building your church website. We have worked over the years to perfect and streamline our process. We will begin with a kickoff call and creative briefing meeting. We will use this time to learn more about your business, brand, mission and more. We will develop a plan and project blueprint that will guide us through the process.
You'll be assigned a Project Manager that will help guide you through each phase of the project and will be available for questions as we work through each phase. In the first phase of the design process we'll take everything that we talked about in our kickoff meeting and create initial design concepts. You'll receive the site mockup designs for review and feedback and will work with your project manager to provide feedback via an interactive tool. Once a mockup is approved our team of website designers will begin your site build. Your designer will work to include all of the functionality and elements that are needed during the initial phase so that you can see how your church website design will work and come together.
In the final stage of the design process we will work through revisions of the website until your church website is absolutely perfect and ready to launch. Once launch is completed you'll receive an admin login to your site as well as access to our support team. Our support team is available to help with any tweaks to the site and will answer any questions you may have post launch.
We'll work with you to create a church website design that you are proud of and will engage your community.
Reach out to Haven Web Works to see how our team will provide top website design services for your new church website.