We build beautiful CBD websites
Professional CBD web design, backed by a team of WordPress website developer experts.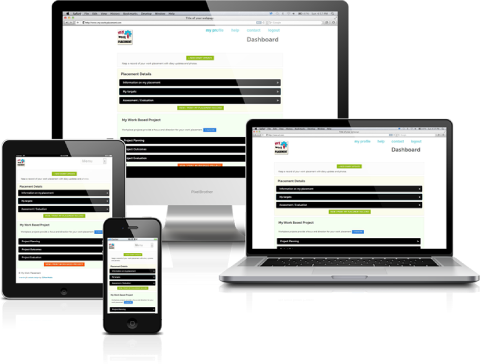 Professional website design process
Whether you're ready to wow the world with your own line of CBD-infused products or you're thinking of setting up your own CBD product marketplace, Haven Web Works has the experience, skill and creative vision to craft a CBD e-commerce site for your business that will draw customers in and keep them coming back for more.
A well-done CBD WordPress website is more than just a tool to help you sell products. It's a bottom-line asset that gives you a competitive advantage and may even become part of a successful exit strategy. At Haven Web Works, we recognize this and will create a CBD website design for you that will showcase both your products and your vision as an entrepreneur.
What is WordPress?
WordPress is one of the most widely used website development solutions in the world. It's used by more than one-quarter of all the websites on the internet today. It was first developed as a content management system in 2003. Because its source code has been made available for use and modification as both users and developers see fit, WordPress is extremely flexible. Many of the world's top content brands use WordPress to power their websites, including Disney, Sony, Target, The New York Times, Facebook, The New Yorker and Time magazine.
Haven Web Works is  excited to help you launch your CBD business because there are huge opportunities to be had in this marketplace. CBD products are already used on a daily basis by millions of Americans who are looking for secure, convenient ways to procure the products they use. As more and more people discover the benefits of CBD, this customer base will grow exponentially.
The benefits of WordPress for CBD website design
WordPress has a number of advantages when it comes CBD web development:
WordPress is free: You will pay nothing to download, install or use WordPress. Your Haven Web Works payment reflects the amount of customization we will need to do in order to create a CBD web design project that meets your precise specifications. In addition to CBD website development, we provide ongoing hosting for your e-commerce platform as well as real-time backups and security scanning.
WordPress is customizable: Their wealth of attractive themes, plug-in solutions and security options means you have almost unlimited choices when it comes to personalizing your online CBD store. Thousands of free website templates known as themes are out there already. Haven Web Works can also design a one-of-a-kind theme for your commercial enterprise. A user-friendly control panel enables you to tweak colors, upload graphics and rewrite product descriptions easily.
Search engines love WordPress: WordPress is written in a scripting language called Hypertext Preprocessor, or PHP, which creates HTML pages that are easily parsed by search engines. Adding text is as simple as typing on a word processor, and the software contains a built-in media uploader that will tag all your image, video and audio files correctly and automatically. You can even embed SEO keywords in links.
Why pick Haven Web Works for CBD website design?
WordPress has a learning curve. It would probably take you a couple of months to become proficient enough at WordPress to craft a simple website, and chances are that website wouldn't be eye-catching or functional enough to attract the customers and clients you need to stay in business. Meanwhile, your competitors will be going with design pros and snagging all the sales.
That's why collaborating with Haven Web Works makes sense. We're far more efficient in translating your vision into a web presence than you would be alone, and we're cost-effective.
Collaborating with Haven Web Works on the perfect CBD e-commerce website
The first thing we'll work on is your creative briefing. We use questionnaires and interviews to find out everything there is to know about your brand. We'll ask questions about how your company or agency is organized; we'll delve into your mission, your goals, your competitors, your target audience and your value proposition. We'll use what we learn about your organization to create a project plan that will guide us throughout the construction of your website.
You'll be assigned a Haven Web Works project manager who will be your point person during the website building process. Other members of your team will include web designers, support specialists, content specialists and digital marketing specialists. These creative experts will integrate what they've learned about your organization into a mock-up. You can have as much or as little input into this process as you like. We can incorporate your design and layout ideas easily using the built-in WordPress drag-and-drop system. The same drag-and-drop system makes it easy to update your webpages after they're up and running.
Your CBD website won't be ready to go live until you're completely satisfied with it. Our revision rounds give you the opportunity to work with your Haven Web Works team to key in any development changes you may want before your website launches. Is perfection too lofty a goal to aim for? We don't think so.
CBD WooCommerce
Haven Web Works will craft the e-commerce portion of your CBD website using WooCommerce, an open-source, completely customizable e-commerce platform that was engineered with entrepreneurs' needs in mind. CBD WooCommerce is a modular system that's completely compatible with all the other WordPress plug-ins you'll be using on your site. WooCommerce is used by internationally recognized brands such as Singer, Airstream and Weber as well as by countless smaller businesses.
WooCommerce will give you access to every tool you need to grow your sales, including robust shopping carts, smart coupons and discounts, dynamic pricing, sophisticated analytics and payment processors. WooCommerce also integrates perfectly with Google Shopping, Amazon, eBay and Google Ads.
We'd love the opportunity to talk with you more about how we can help your CBD business succeed, and to answer any questions you may have.