We build beautiful Café websites
Professional Café web design, backed by a team of WordPress website developer experts.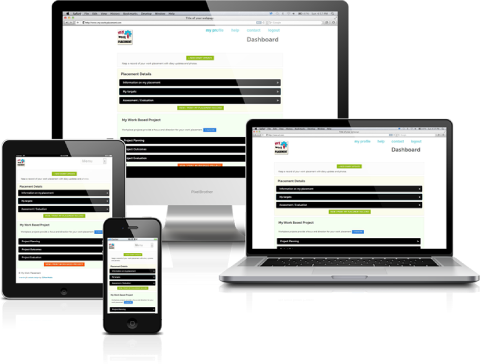 Professional website design process
Our web development and web design team at Haven Web Works create websites that convert for all businesses. A café website tells the story of your café, welcomes visitors, and shows them what you offer. It's also a place to engage customers. If you have discounts, new meals, or any news, post them on your café website.
When we create a café website for you, the goal is to feature images of your most delicious foods and beverages. It's important to also show the ambiance of the café interior. You want your café web design to be clean with vibrant colors.
The café web development process can be simple or complex, depending on what you'd like to offer. You can create an informative website, or you can create an online ordering platform. Whatever you want to create, our web design services will help you. But what makes a good café website?
 The simplest café websites only have a few pages.
Homepage – Our café web designer will create an appealing homepage for you. The homepage introduces visitors to the website and gives them directions to any other pages that they may want to visit. Our web design company experts create engaging layouts and also help you choose interesting color schemes and widgets. Our website designer will include content blocks for written content and for photos of the café, its food, and its chef. The idea behind an appealing homepage is to attract customers and keep them scrolling.
About page – This is the page that tells the story behind the café. This page helps you create a connection with the reader. Our web design agency café experts ensure that the page is as captivating as the homepage.
Menu page – Your visitors want to know what you offer before they visit the physical café or make an order online. Our web developer will create the page so that you can add photos and descriptions of the food items. You can talk to the café web development team about how you want your menu to look.
Events page – Talk to our website development team about this page. If you want it, our web design services expert will create an events calendar to help you showcase your events. You can share your ideas with our web design company, or we can choose the most efficient layout for you.
Contact/order page – If the café offers online ordering services, our web designer will create a page for you with buttons and payment options where the customers can order. Otherwise, we will add communication features that help your customers reach out to you.
What makes a good café web design?
Besides the pages above, what else will our website designers ensure?
The website can take several forms. We recommend that you use the same colors on your site as the ones you use for your café. Let the decor in your café mirror your online website. Our website design company expert ensures that your website is easy to read and navigate. Thus, the colors and the fonts you use for the website are important. Other factors that our web design agency experts consider include:
Mobile friendliness – Your site needs to be responsive to all screen sizes. Most of your visitors will be on mobile, and our café web designer ensures that you have a responsive website. Our web designers use WordPress. It's responsive without any third-party elements. All that our web design company experts have to do is ensure the layout will accommodate different screen sizes.
Maps and addresses – Our website developer will add a map on your website, preferably on the homepage and the contact page. The map makes it easy for customers to find your café. You also need to add an address for people who know the area and only need to know the exact location.
Blog – One of the easiest ways to market your blog locally is through content. Our website design services can include a blog on your website to help you market the café. In the blog, you will need to add content on food or even share some recipes. People interested in your content might turn out to be your customers.
Talk to our website development team about your café website needs, and we will craft it from there. We have designed hundreds of café websites, and we know what can make or break your website. We also know which elements to include to make the website design user-friendly. For instance, our café web design agency designers understand the importance of social media integration, and we will help you add the buttons you need to engage your prospects on social media. We also use search engine optimization (SEO) marketing so that people can find your website when they search for cafés online. SEO marketing integrates your content with keywords and phrases that search engines look for.
Let our website development team design your WordPress website
Are you in need of an experienced WordPress website designer? At Haven Web Works website design company, our website designers to help you actualize your website ideas and goals. Our web designers knows how to handle website design services from different industries.
The first step is a consultation where our website designers seek to understand as much as they can about your business. As we offer website design services, you will be in communication with one website designer who will update you at every stage.
The website design we create should mirror your business values and bring out the best side of your café. You and your visitors will find the website design easy to use, thanks to a WordPress layout.
WordPress themes offer simple layouts where we can drag and drop elements. Our website developer may never have to use any code, depending on the nature of the site you need. Better still, there are plugins and templates that make the web design services easier so that you can have your website within a few days. Talk to our website developer about the turnaround after the consultation.
Need more information? Call Haven Web Works website design company at (863) 288-0282 and talk to our café web designers today.