Attorney web design agency
We build beautiful Attorney websites
Professional Attorney web design, backed by a team of WordPress website developer experts.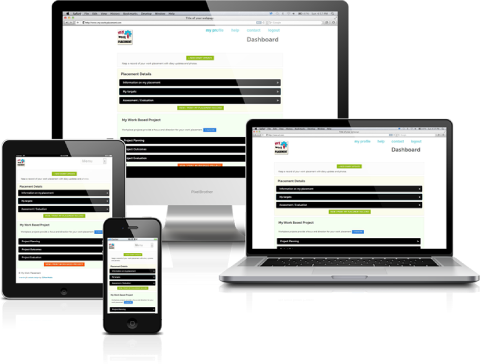 Professional website design process
Attract clients with a modern attorney website
We're a website design agency that creates modern and practical web designs for attorneys. As an attorney it is important to portray information about your firm, services, and case studies online so that potential clients can be informed about the particular practice areas that you focus on. Haven Web Works will work with you to provide an attorney web design that represents who you are, will highlight your accomplishments, and be a great resource for current and potential clients.
A modern and easy to navigate attorney website design will make it simple for prospective clients to learn all about your firm, and can provide an easy place for people to reach out. Reaching out to an attorney can seem daunting at first, but with a properly designed website people can take the first step quickly using tools such as a contact form or even a chat box. At HavenWeb Works we can create a website design for your attorney office that fits your specific needs and requests.
For attorneys, connecting with clientele is essential and can be done effectively through a well-designed website. Our attorney web design services are customizable to your specific needs so that we can create an attorney website design which will help you connect and engage with potential clients easily and effectively.
WordPress for attorney website design
WordPress is one of the world's most popular content management systems and powers around 40% of all websites on the internet. WIth the growing popularity of WordPress, it's no wonder that large and small businesses across the world are switching to using the platform.
WordPress is an open source software which allows anyone to make unique code changes and updates on their own. This means that WordPress is limitlessly customizable so that we can create your attorney site exactly the way you want and need it to be. WordPress also offers thousands of plugin options and theme variations, which can completely update and change how your site functions and looks.
Our professional attorney web design agency has the knowledge and expertise to develop a WordPress website design that fits with your attorney needs.
Why use WordPress for your attorney website design?
WordPress has many benefits; not only is it extremely customizable, it is also easy to use. Once Haven Web Works has built out your website, you will be able to make changes to your attorney website design as needed. The intuitive interface of WordPress makes it easy to update attorney news, check in on contact form submissions, edit your services and more. We use a simple drag and drop theme editor as well to make editing even easier.
Search engines also favor WordPress sites and incorporate a lot of functionality to be able to optimize your site correctly. We'll work on our end to make sure that everything is set up correctly for search engines. WordPress itself is a clean and simple software which allows search engines to read and index your site without any issues.
Since WordPress is so widely used, it continues to be updated and changed to keep up with new technologies and industry standards. Regular updates mean that your site will continue to function smoothly even as technology advances.
Mobile responsive website design for attorneys
As an attorney, it's important that people are able to contact you no matter where they are or what device they are using. At Haven Web Works, we create all of our web designs with a "mobile first" approach. This means that no matter what device your potential clients are using (mobile phone, tablet or desktop), your attorney website will always function properly and optimally. A mobile responsive website is known to increase traffic. More than 60% of website views come from a mobile device. With increased traffic and visibility, you'll gain more traction as an attorney and have more eyes on your business.
Working with Haven Web Works to design your attorney website
Haven Web Works follows a tested process for all of our site builds. Our attorney website design agency will work with you each step of the way to help create an attorney website design that you are proud to showcase. Our process starts with a kickoff call and creative briefing where we get to know more about your attorney business, your website objectives and goals, ideal client, competitors, and expected outcomes. These findings will allow us to develop a project plan and design notes to move forward with.
In the next phase, our attorney website development team will produce initial mockup designs. You'll review the creative designs with us and be able to provide feedback for changes, updates, and more. We'll continue with revision rounds until we have a design that you are happy with and speaks to the goals that you are looking to achieve with your new website. Next, our web designers will build your full website from top to bottom incorporating the additional functionality and features that you are looking for. The final phase in the design process is our revision rounds. You'll work with us through revision rounds of your full site until it is absolutely perfect, and you are ready to share it with the world to generate leads.
After we've launched your website you'll be provided with full login access, editing resources and access to our support team. We provide hosting on our state of the art WordPress servers, as well as daily backups, and security so you never have to worry.
The expert team at Haven Web Works has the experience to create a web design that will speak to the individual goals of your attorney office, and will leave a lasting impression on new and returning clients.
Reach out to Haven Web Works for a quote on a new and modern attorney website design.